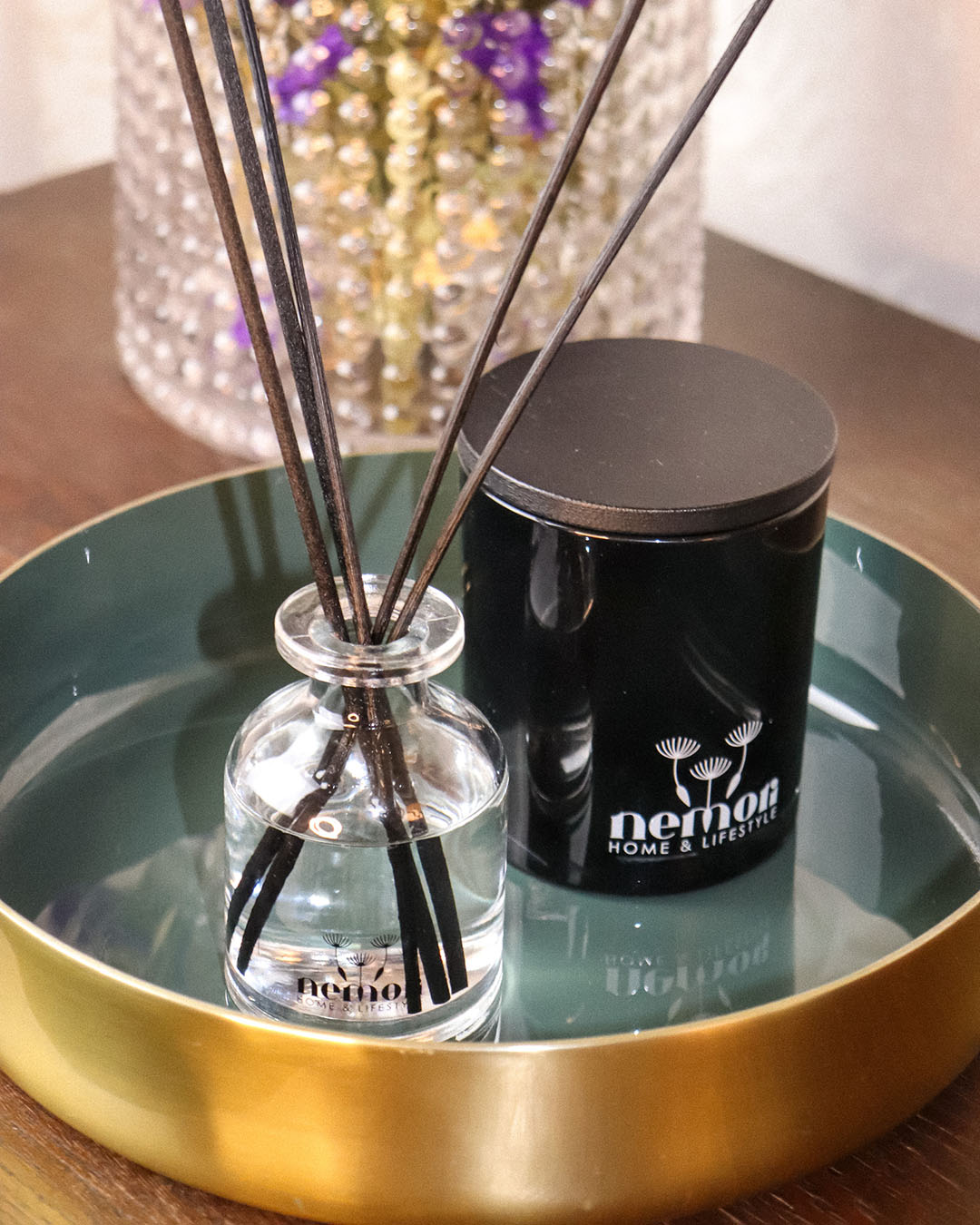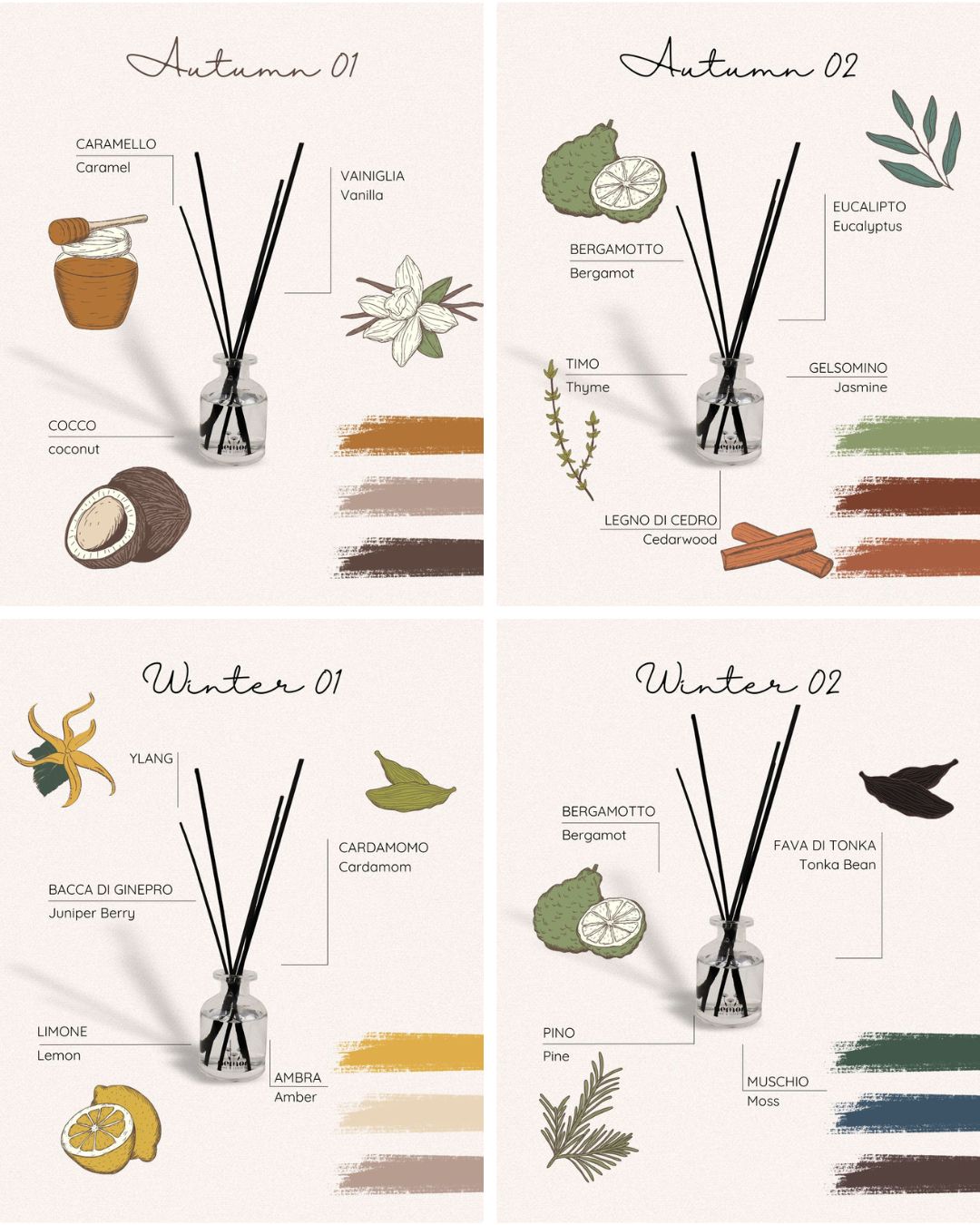 Custom Set of Scented Candle + Reed Diffuser
Sale price

$60.67
Regular price
(/)
---
Set o 2 pieces where you can choose your favorite scents.
You can choose to purchase a fragrance diffuser and a candle as you like, choosing the combination that you think is best for you.
Don't forget that our fragrances and scented candles have been designed and created to also be given as gifts. They will be a perfect gift for your loved ones and for the people you love.
As all our products we have design and manufactured in Italy.
n° 1 Reed Diffuser
• Contents: 100 ml - 3,38 oz fl
• Duration: approximately 6 - 10 weeks
• Format: height 8,5 cm; diameter 5,7 cm
• Container: transparent glass bottle
• Reeds: n°5 black wood reeds
With glossy black cap

n°1 Candle Jar
• Contents: 225 g
• Burning duration: approximately 50-60hours
• Format: height 9 cm; diameter 8 cm
• Container: black glossy glass
• Lid: matte black wood
Reed Diffuser
First-use:
carefully remove the cap from the perfume oil bottle.

Use:
• Insert the sticks into the bottle, making sure they are completely immersed in the oil. How many you use is up to you: the more sticks, the more scent.
• Allow the sticks to absorb the oil for at least an hour or until saturated.
• Turn the sticks over so the dry ends are now in the oil.
• Turn the sticks over occasionally to freshen the scent and keep it consistent.

Warning:
Place the bottle in a safe place where you can appreciate the fragrance. Keep out of reach of children, away from open flames such as candles, stoves or other sources, pets or high-traffic areas where the diffuser could tip over.

Candle
• When using for the first time, let the candle burn for 2 or 3 hours until all the wax becomes liquid on the surface.
• Trim the wick regularly with a wick cutter (ideal length: 3-5 mm).
• Remember to straighten the wick well in the wax after each use for even consumption of the wax.
• It is recommended to ventilate the room after using a candle.
• Suitable for small and medium sized environments
• Perfume with progressive and persistent release (optimal after about 20 minutes).

WARNINGS
Keep the candle free of any foreign materials. Only burn the candle on a level, fire-resistant surface. Do not burn the candle for more than four hours at a time. Stop using when only 5mm of wax remains.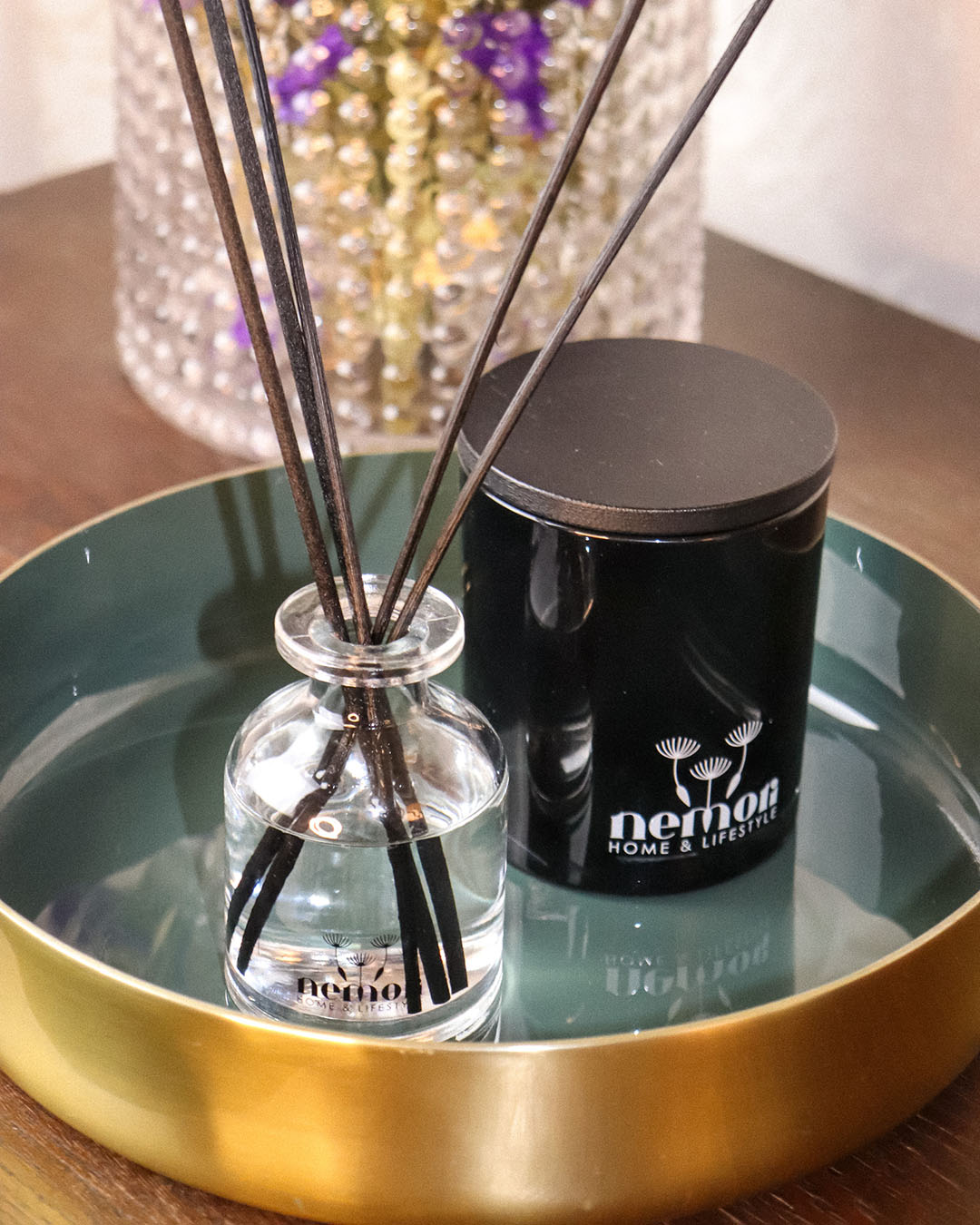 Custom Set of Scented Candle + Reed Diffuser
Sale price

$60.67
Regular price
Choose options